Omni Tucson National Resort & Residential Community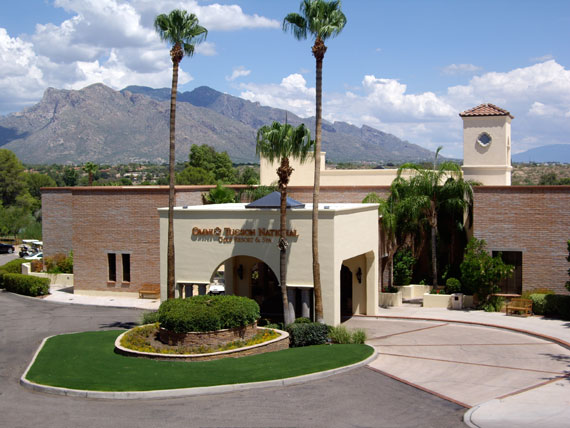 The Omni Tucson National Resort is an exclusive mixed-use property featuring residential, golf, and hospitality components. It contains more than one thousand high-end residences, two signature 18-hole golf courses, a private country club, and a 300-key Omni hotel and spa.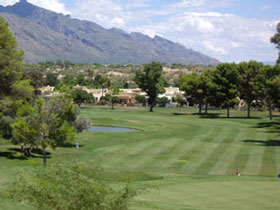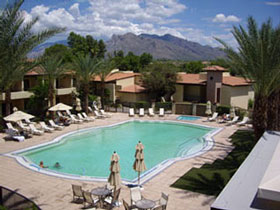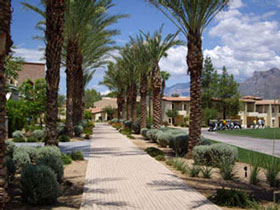 Projects International worked with TRT Holdings, Inc. of Dallas, Texas (the parent company of Omni Hotels) to complete all of the entitlement processes attendant to the final phases of the residential masterplan and to obtain all needed rezoning and development approvals from Pima County (the applicable regulatory jurisdiction). This included conceptual design of the remaining subdivisions, engineering management and direction, and handling all of the neighborhood outreach, on-going interactions and negotiations with County staff, and liaison with the members of the County Board of Supervisors.
The project also included an extensive negotiation and Development Agreement with the County Administrator's Office to establish and dedicate a 30-acre corridor to the County for use as part of the Canada del Oro public riverpark system. In the end, Pima County designed, constructed, and maintains the riverpark within the Omni Tucson National property, thus providing a significant aesthetic and recreational amenity to both the project's residents and the public at-large.
Projects International is currently assisting Omni with its plans to renovate and expand the Resort Hotel to provide additional keys and an expanded array of amenities.